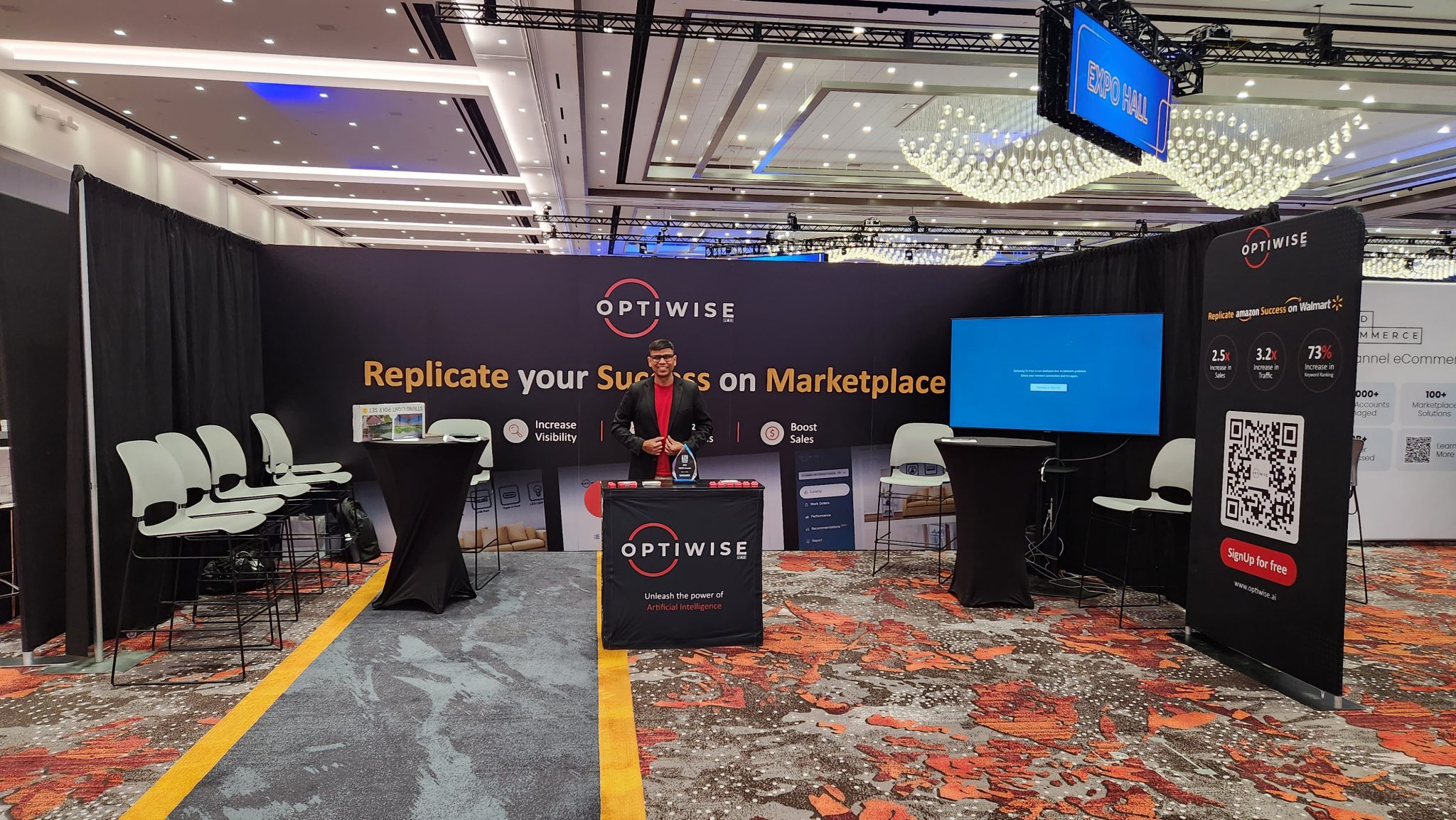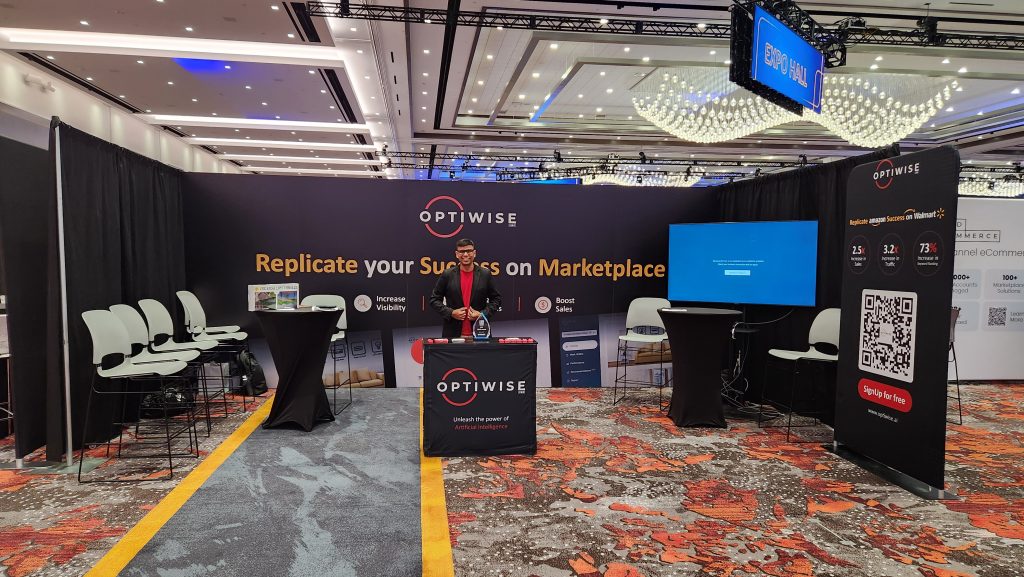 Walmart Seller Summit - 2023
Meet the Optiwise.ai team at booth #403 to discuss your Walmart Marketplace goals and how Optiwise.ai can help you achieve them with our AI-based optimization capabilities.
Learn how to increase your profitability from WFS
To help you streamline your shipping and storage operations, we're excited to announce – our exclusive webinar on Walmart Fulfillment Services (WFS) with the guest speaker Mark Fleming (WFS Team, Walmart).In this interactive webinar, you'll learn efficient and timely handling of your orders, seamless customer service, replacements, support and returns, and other such WFS seller pain points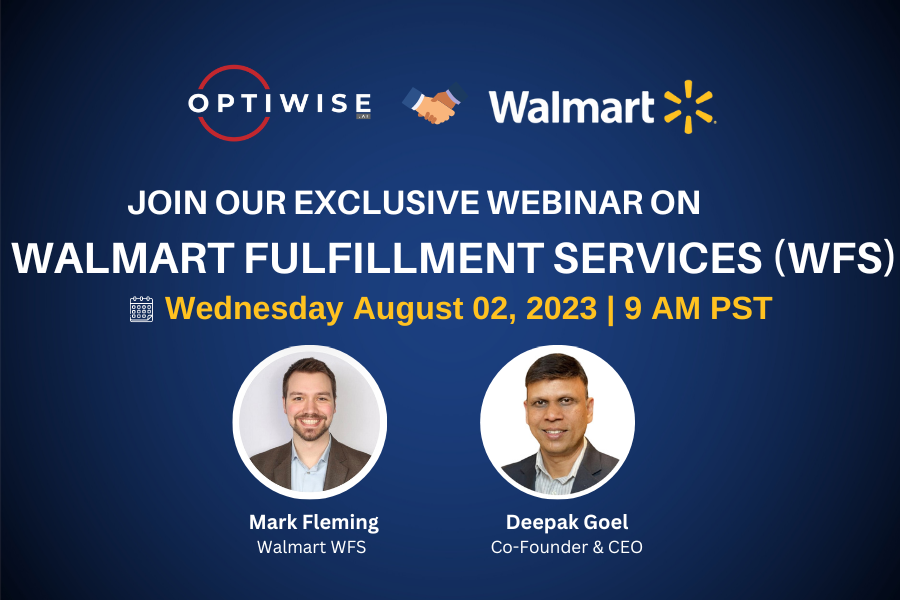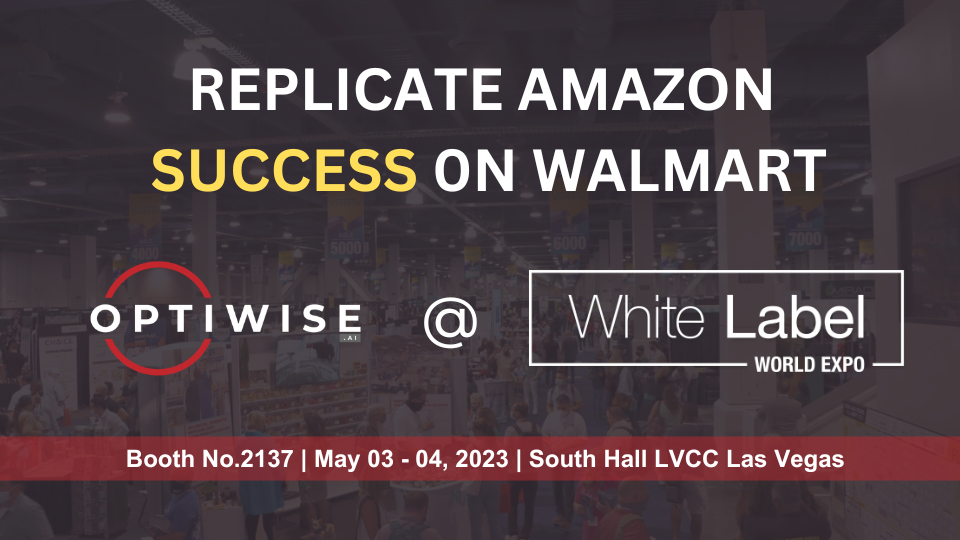 White Label World Expo 2023
Learn how Optiwise.ai Team can help you achieve your Walmart Marketplace goals with our optimization capabilities for Walmart sellers at booth #2137
Workshop - Learn how to bring your A+ content from Amazon to Walmart
Effortlessly transform unlimited Amazon A+ content into Rich Media, also referred to as EBC content on Walmart. Watch our Walmart experts demonstrate a live, one-click solution for uploading your Amazon A+ content to Walmart.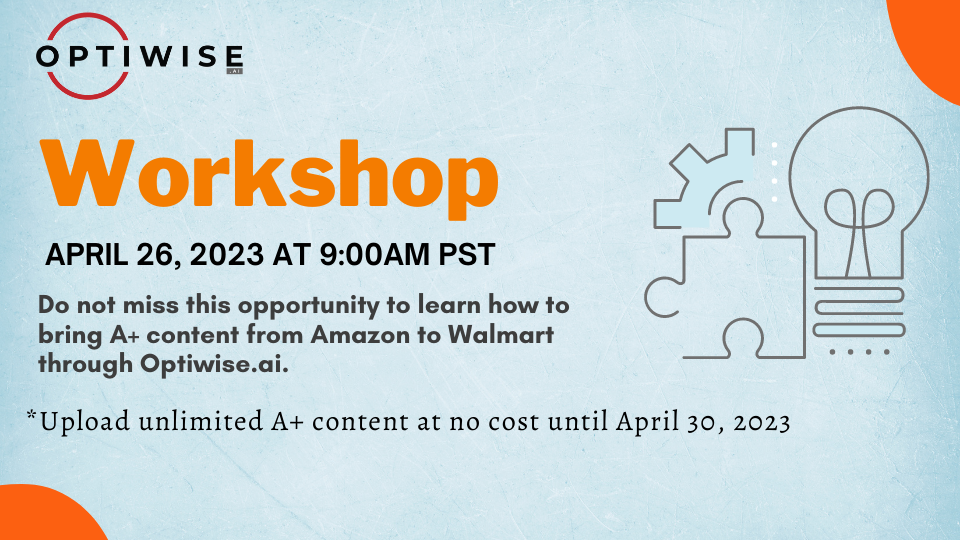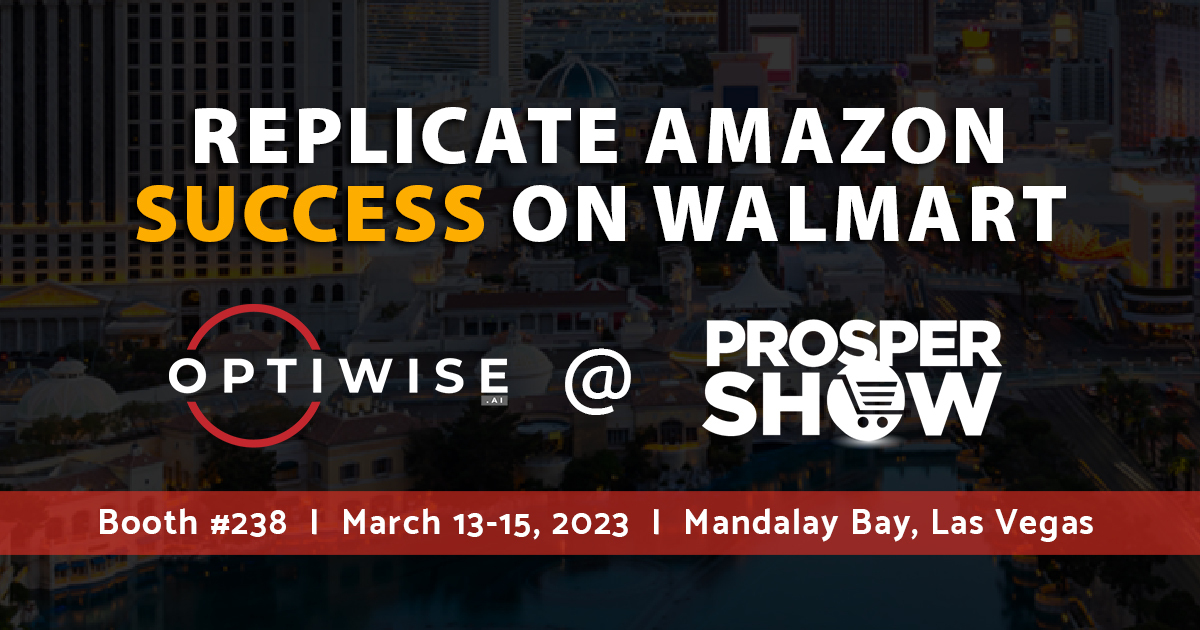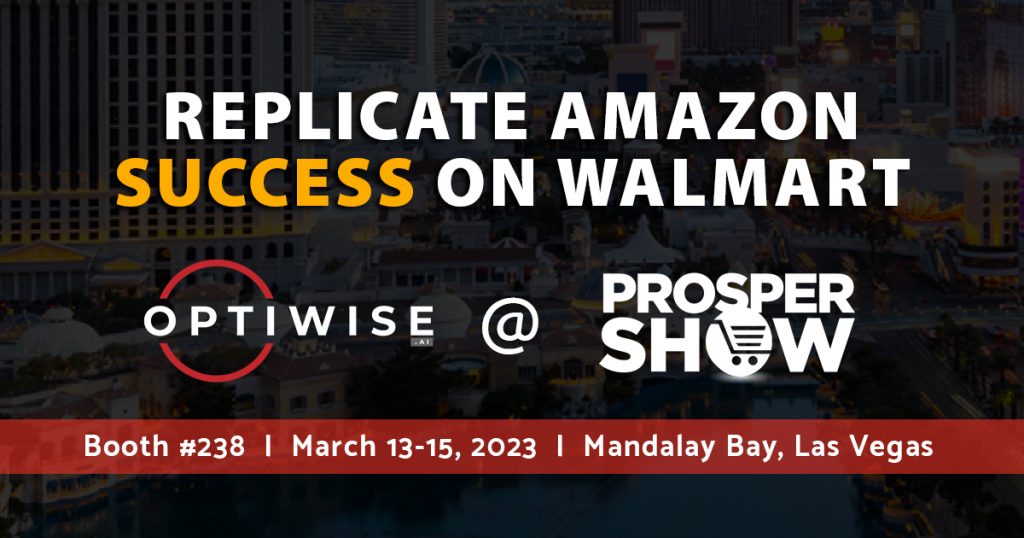 Prosper Show in Las Vegas
Our team of Walmart experts at booth #238 focuses on replicating our customers' Amazon success on Walmart. With our visitors, we discussed advanced Walmart strategies and how our AI and ML-based product, Optiwise.ai, is changing the future of eCommerce businesses.
Webinar - Replicate your Amazon Success on Walmart
Learn from marketplace experts with over10 Years of Walmart partnership and discover –
Best practices to boost your sales on Walmart

New features introduced on Walmart in 2023

How to bring A+ content from Amazon to Walmart

Live Q&A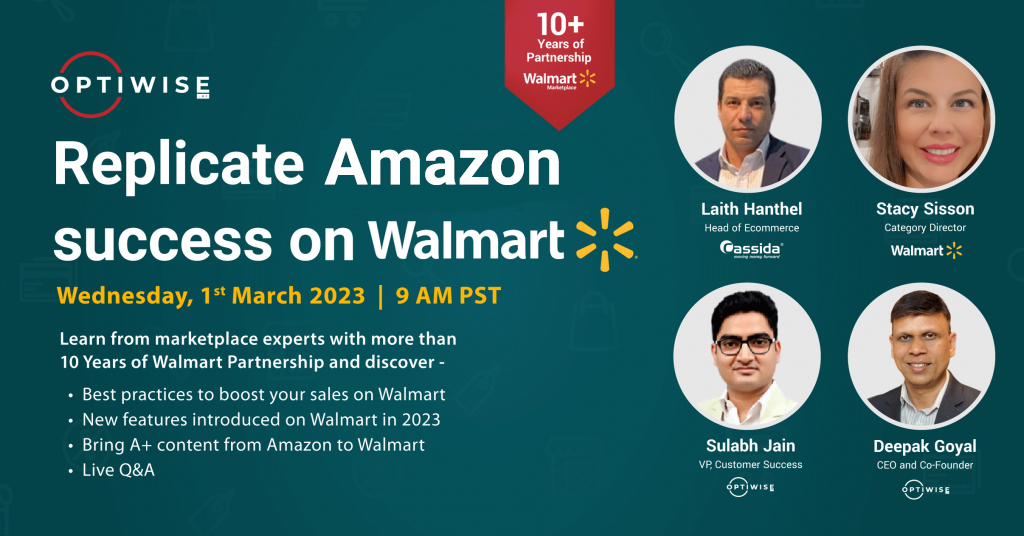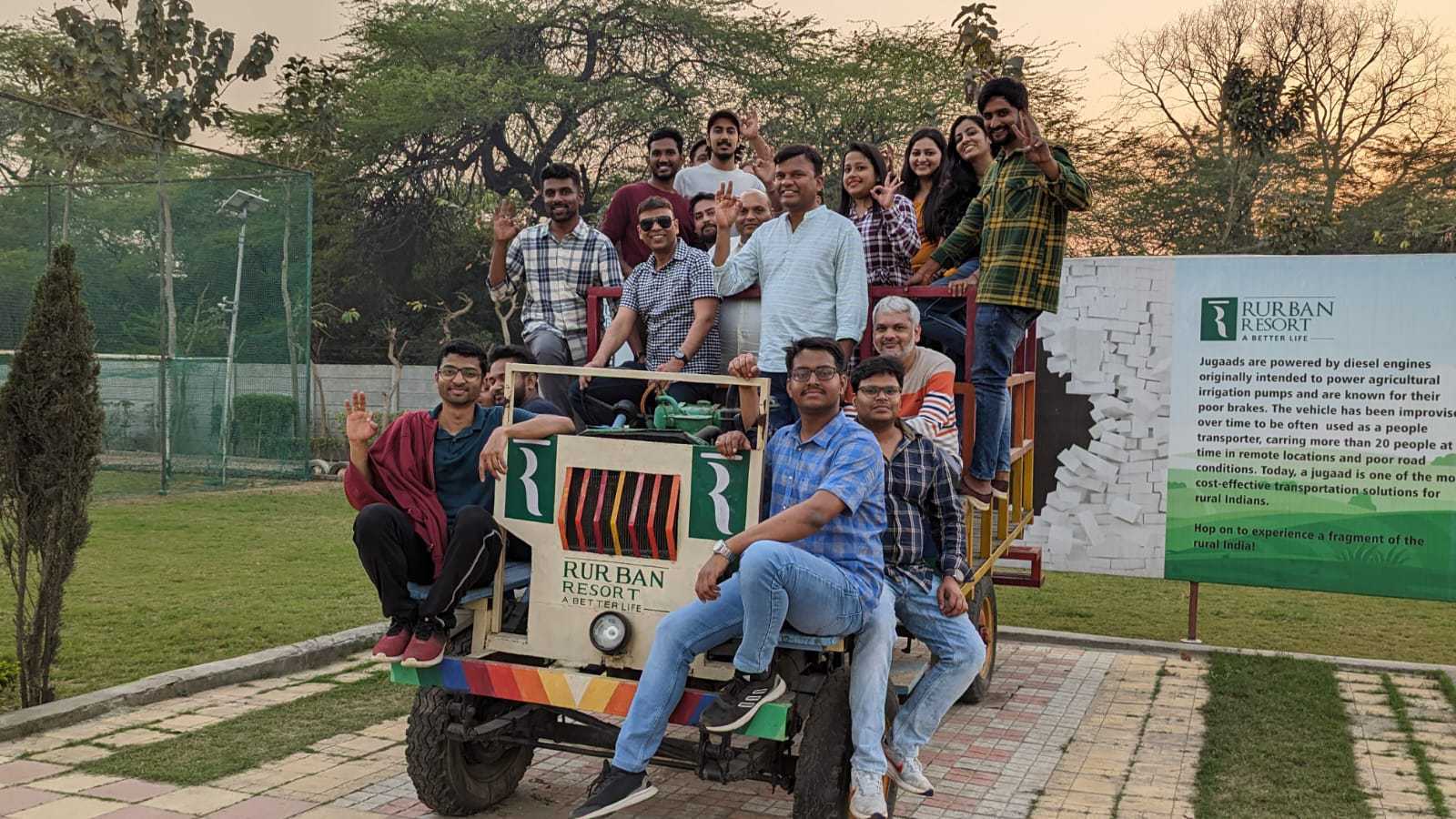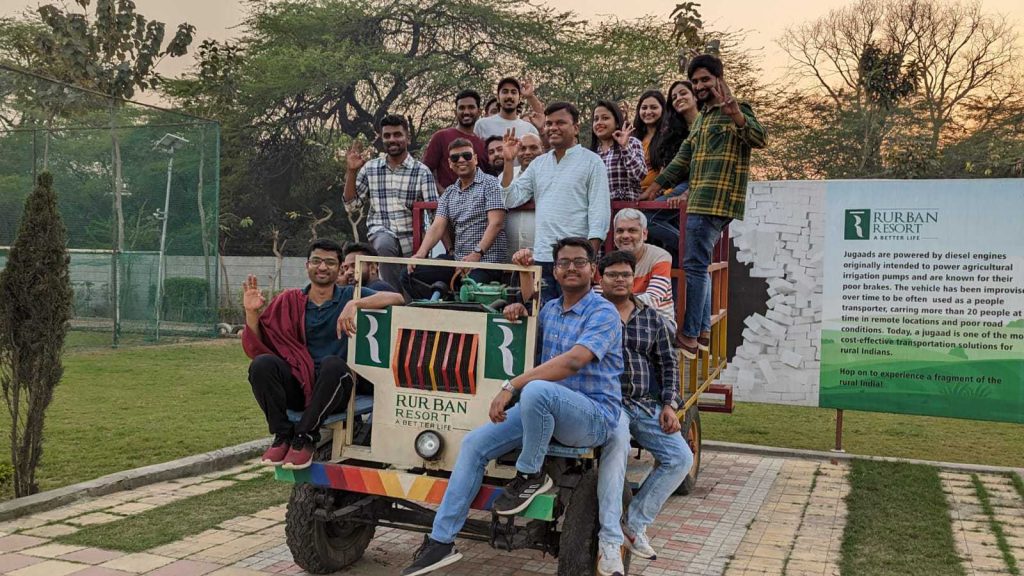 Company Offsite - Delhi, India
In February 2023, the Optiwise.ai team went for an offsite in Delhi. The resort offered sport activities like zip lining, shooting games, archery, and more. While the team enjoyed fun activities like yoga and swimming, they also participated in a Hackathon and team bonding activities. Check out the happy faces making an 'O' for Optiwise.ai on the tractor!
Webinar - Why selling on a single marketplace is detrimental to your online business
Is your business fully prepared to continue operating in situations beyond your control?
Learn about the best plan for company continuity from industry professionals and retailers selling on multiple platforms