Increasing sales and staying competitive in Walmart Marketplace is the biggest difficulty for many eCommerce firms. Apart from Walmart's listing optimization, providing excellent customer service, never running out of inventory, and focusing on SEO, it is also important that you consider Walmart's paid promotions and ads choices. It is one of the most effective Walmart marketing strategies if you want to boost the exposure and conversions of your products.
We are sure that you must have had great experiences on Amazon but despite the similarities between Walmart and Amazon advertising, you must have a separate strategy for each channel. Here are some ways to maximize the value out of your Walmart advertising campaigns.
1. Choose Automated Campaigns, But Carefully
You have two choices when setting up your Walmart advertising campaign—automatic or manual. A manual campaign is a more tailored option for well-established items on Walmart or companies that are already aware of which keywords are popular with their consumers, while automatic campaigns are recommended for firms who are inexperienced with advertising, introducing a new product, or focusing on growth. Walmart selects suitable places for this sort of advertisement automatically. Automatic campaigns, unlike manual campaigns, are not restricted to in-grid search ad placements. Automatic campaigns enable listings to appear in sponsored carousels and the product detail pages' purchase box. You have control over the keywords that appear in your listing's title, description, and other listing sections. Walmart uses these keywords to determine the most effective placement of advertisements. However, this type of advertisement is often costly with low ROI.
2. Set a Budget
Too often, budgets devolve into guesswork, leaving you with insufficient outcomes, excessive expenditures, or both. When a budget is established intentionally, better outcomes are generally the consequence. By using the "set total budget" feature provided on the Walmart platform, you may automate the management of a budget without having to constantly check it.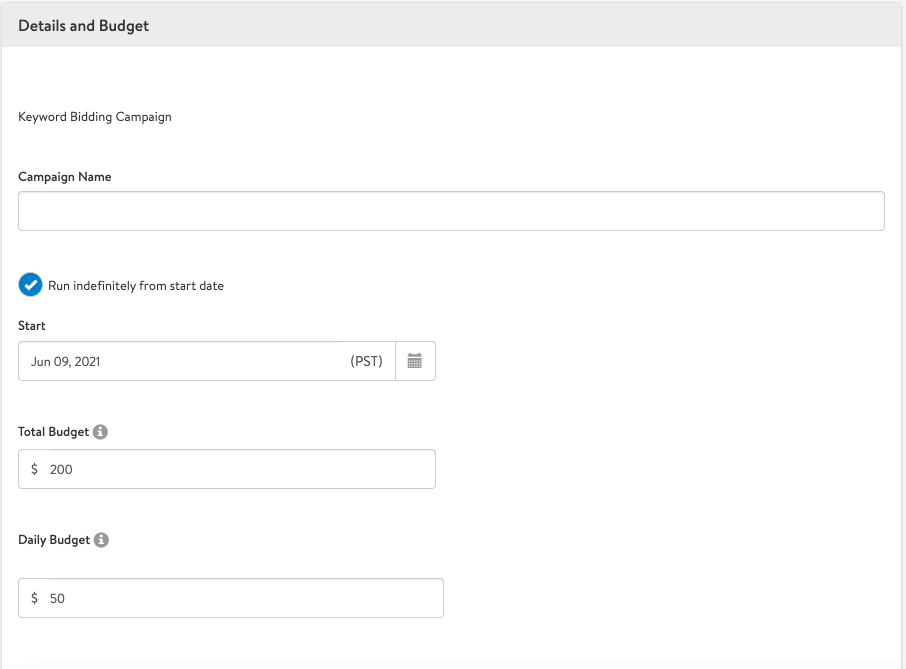 3. Placement Inclusion
Shoppers see display advertisements when browsing Walmart.com, learn more about a particular product or brand, and often seek out the product the next time they visit a physical retail location. Make use of the new 'placement inclusion' functionality. Choose from two sorts of placements: Search Ingrid and Search Carousel. The former is on by default and cannot be deactivated. The second option is optional but strongly recommended for increasing reach and is applicable exclusively to keyword-based advertising. This carousel appears on search results pages, category pages, and product pages. Unlike the standard carousel, items included here do not have to be in the top 128 organic listings (about 3 pages). Rather than that, you pay for the items to be listed on the site.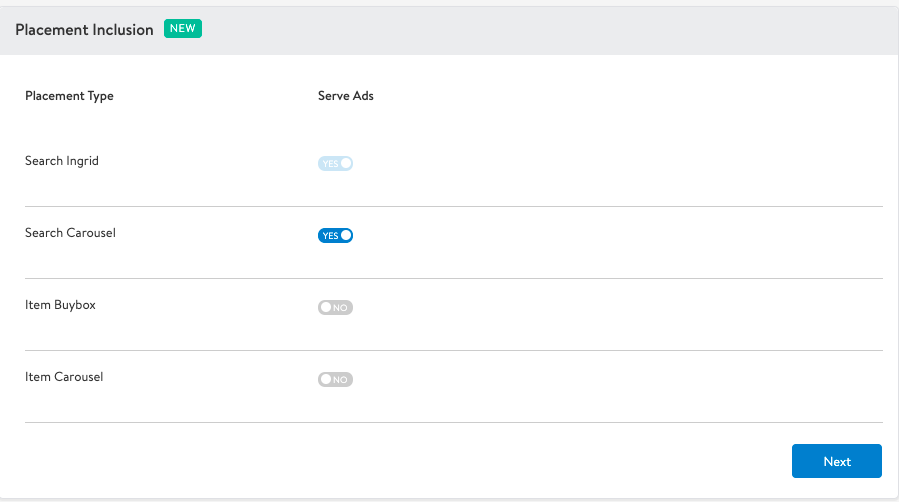 4. Bid Multiplier
The bid multiplier is the percentage increase in your offer that you are prepared to make in order to appear in particular Walmart ad spots. You can relate it to controlling the steering wheel of the Walmart ad campaigns. You can select any bid multipliers you like. However, these are optional and only provide you with some flexibility over the placement of your advertisements. You may add a bid multiplier to Buy Box (automated campaigns only) and Search Ingrid placements.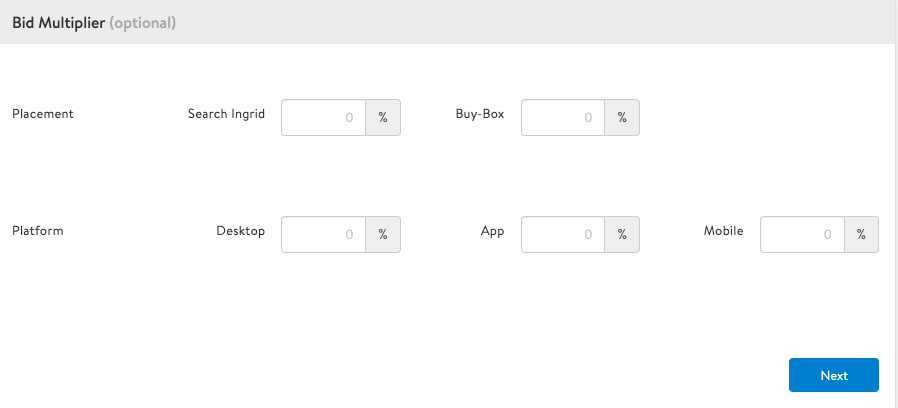 5. Avoid Using Only Match Keywords

Use Walmart's recommended keywords in manual and automated campaigns and experiment with greater bids for closely comparable keywords. Consider beginning your suggested bid as given by the Walmart advertising dashboard and using cascade bids according to match type. Cascading bids enable you to increase your bids on closely related keywords while decreasing your prices on wider keywords.
If you're launching a recurring product, it may be prudent to expand into new areas in order to increase sales and market share. Additionally, you may improve impressions by using wide-match keywords. It is recommended to include as many keywords as your budget permits. If you're manually managing campaigns, begin with the Suggested Keywords tab. They're presented in decreasing order, so beginning at the top will provide better results than starting at the bottom–and almost certainly better results than any long-tail keywords you add yourself.
6. Optimize Product Listings and Visuals, Both
A Walmart consumer is far more likely to convert to an online purchase when the product's use instructions are clear and concise. To make the most of the material on your Walmart product listings:
Be precise
Prioritize the value proposition
Utilize important keywords, but refrain from repeating the same one more than three times.
Include high-resolution photographs of your product in action.
If your product category permits include video.
Add product characteristics, tagging, and backend keywords to the Walmart Seller Center.
7. Make Most of the Performance Stats
Always use your performance data to have a better knowledge of your outcomes and the effectiveness of your efforts in generating actual income. It's critical to understand that the efficacy of items and ASPs varies according to the page on which they appear and their placement on that page. It's critical to test various pages and ad positions in order to understand which combinations provide the best results for the company. If you hire an eCommerce agency, they can analyze and work upon the results of this data that may direct a brand's next steps and inspire the brand's next campaign effectively.
8. Hire a Walmart Advertising Expert Agency
Consider teaming with a Walmart advertising agency if you want to scale your Walmart advertising rapidly and efficiently. Leading eCommerce firms like Optiwise.ai provide industry knowledge and experience to companies, making it simpler to get started and achieve results faster. You get a proven methodology for campaign structuring, keyword research and optimization, and product promotion in Walmart advertising, which will eliminate a lot of the guesswork when you hire marketplace experts.
Optiwise.ai has a team of ex-Walmart professionals and marketplace prodigies working relentlessly on your product and business development to enhance the functionality, features, and scalability of your Walmart advertising offerings.
We can assist you in optimizing campaigns to increase the effectiveness of your advertisements and provide creative services to increase the likelihood of your ads and listings converting into long-term profits.